Terms of Service
This agreement applies to all Spinal Stenosis Tips ("SST") materials (whether enclosed or on SST's website) and SST services (jointly referred to as the "System"). By opening this package or using the System, you are agreeing to be bound by the terms of this agreement. If you do not agree to the terms of this agreement, you may return this package unopened for a full refund.
Who we are: SST is a publisher of information for educational purposes only. SST is not a licensed medical or health care provider and does not employ licensed medical physicians, nurses, dieticians, nutritionists or other medical or health care service providers. SST is not affiliated with any medical or other health care institution.
What we do and don't do: SST does not give medical advice or opinions on medical conditions, treatments or cures; and you should not rely upon anything in the System or System materials as a preventive, cure or treatment for any purposes. Any information in the System or System materials that appears in the form of an opinion, recommendation, preventive, cure or treatment should NOT be taken as medical or other advice even if it may appear to you as such. SST strongly recommends that you check with a licensed physician who is familiar with the details of your particular situation before you begin using the System or the System materials.
Content, Currency and Results: The materials are published as of a certain date and may become out of date after a period of time. SST recommends that you always check with SST for new editions or versions of any printed System materials you have had but not used for a while to be sure you have the most current System materials. SST PROVIDES THE SYSTEM AND SYSTEM MATERIALS "AS IS" WITHOUT WARRANTY OF ANY KIND, EITHER EXPRESSED OR IMPLIED, INCLUDING, BUT NOT LIMITED TO, THE IMPLIED WARRANTIES OF MERCHANTABILITY, FITNESS FOR A PARTICULAR PURPOSE, NON-INFRINGEMENT, OR RESULTS.
Each person's results will be unique and you may not achieve the results of others. results may and do vary. SST MAKES NO WARRANTIES ABOUT THE ACCURACY, RELIABILITY, COMPLETENESS, OR TIMELINESS OF THE SYSTEM OR SYSTEM MATERIALS OR SERVICES, WEBSITE, TEXT, ILLUSTRATIONS OR GRAPHICS. SST DOES NOT WARRANT THAT ITS SYSTEM WEBSITE WILL OPERATE ERROR-FREE OR THAT ITS SYSTEM WEBSITE AND ITS SERVER ARE FREE OF COMPUTER VIRUSES OR OTHER HARMFUL MECHANISMS. IF YOUR USE OF THE SYSTEM WEBSITE OR SYSTEM MATERIALS RESULTS IN THE NEED FOR SERVICING OR REPLACING EQUIPMENT OR DATA, SST IS NOT RESPONSIBLE FOR THOSE COSTS.
Your responsibility: Your health is your responsibility. Your use of the information on this website is your choice and will be at your own risk. The materials are not intended to offer you all information about maintaining a healthy body and back. There are many options and alternative courses of action that may be equally or more beneficial to you. Depending upon your specific health situation, the materials may be detrimental to your health. Exploring all of the options and alternatives is your responsibility.
Although SST recommends certain equipment and other items for your use, SST cannot guarantee that they are suitable for your specific situation. Your selection and use of any products will be your sole responsibility.
Descriptions of, or references to, products or publications does not imply endorsement of that product or publication. The content of all advertisements appearing in the System materials is the sole responsibility of the company placing the ad. SST does not endorse either the accuracy or reliability of the content of the advertisements, or of any products connected therewith.
Limitation of Liability: SST and its parent, subsidiary and affiliated companies and their respective directors, officers, employees, advisors, agents, licensors, and other contributors will not be liable for any injury, harm or death you or others may suffer as a result of the use or attempted use of the System or any materials in the System, whether or not such use is in accordance with all System instructions or other directions. SST will not be liable for any indirect, consequential, special, incidental or punitive damages related to the System or System materials or any errors or omissions related thereto. SST maximum liability for any claim based upon the System or System materials is limited to the retail price of the System as of the date of publication of the version or edition. Because some states do not allow the exclusion or limitation of liability for consequential or incidental damages, the above limitation may not apply to you.
Most Popular Posts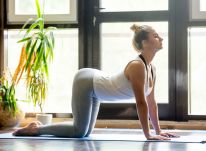 Spinal Stenosis is a condition that typically affects people later...
[Read More…]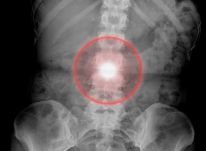 Spinal stenosis is a condition that can be very uncomfortable...
[Read More…]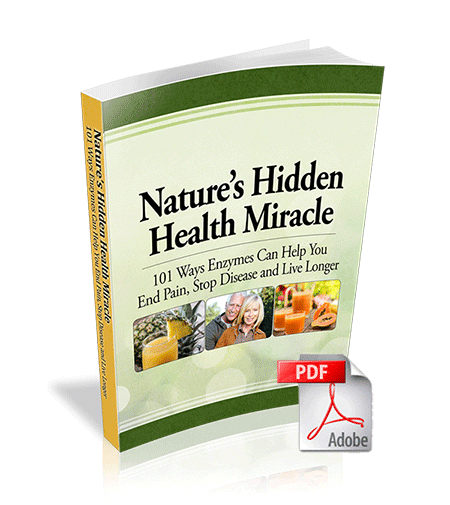 FREE Report
101 Ways Enzymes Can Help You End Joint Pain, Stop Disease and Live Longer!